When you're an entrepreneur, you're the one to whom your employees turn when they need advice and mentorship. Leaders are used to offering guidance; not receiving it.
But even leaders need someone who can help them see things more clearly.
Every business owner can use someone who knows what they are going through, someone who has been in their shoes, and, more importantly, someone who can help them clarify their vision for their business.
That's where business coaching comes in. By bringing in a business coach who has years of experience, you can lead your business where you want it to be.
Help You Build Actionable Plans
You are the one who determines how fast you will meet your personal and business goals. You're the one who decides how much passion you will pour into achieving them.
But dedication isn't the only factor here. You also must consider how your personal and business goals relate.
You need to understand what impact your business goals will have on your life and why they are important to you personally.
Lynn Berger, an award-winning career counsellor and coach, recommends asking yourself if your work is in line with your values, personality style, motivated skills, and interests to determine whether you need to make some changes.
A trusted professional can help you answer these questions and figure out how to bridge the gaps between your personal life and your work life.
If a business goal is not connected to your personal plans, goals, and dreams, getting to that business goal may not be as critical. A business coach will help you clarify this and put things in perspective.
Once they help you determine where you want to take your business, a business coach will help you with crafting strategies and plans needed to bring your business closer to its goals.
Typically, business owners meet with their coaches every week or every month to keep track of the progress of their previous commitments.
By helping you prioritize goals, a coach will help you create a clear road map for your business. They can help you see the difference between business tasks and long term objectives more clearly.
Create Accountability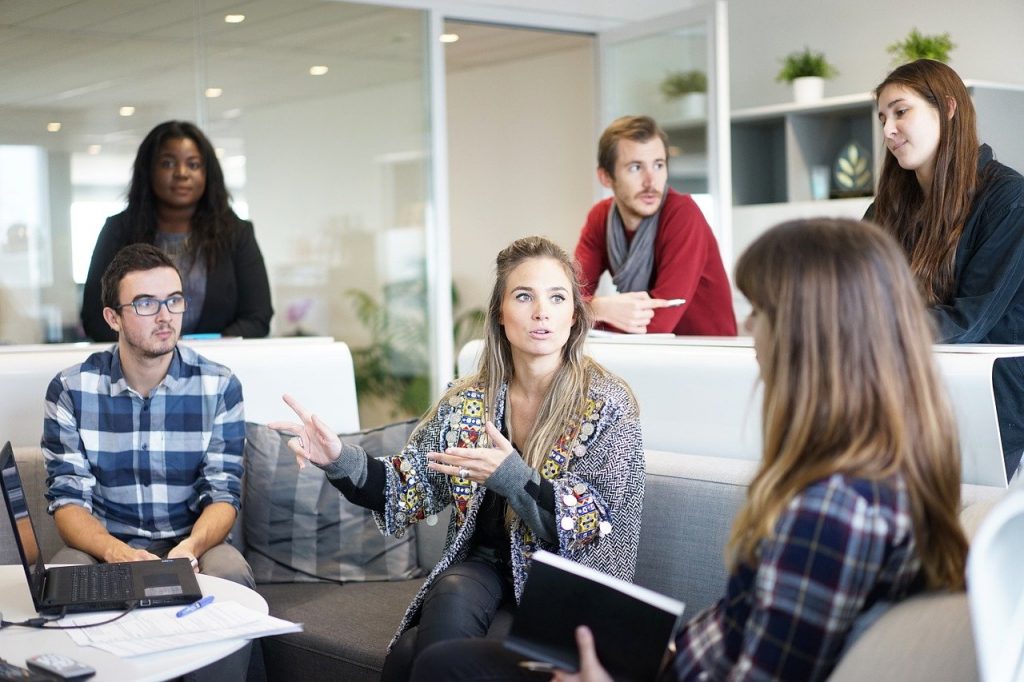 Accountability is a vital part of business & marketing coaching. Your business coach isn't your consultant. You'll never see a tennis coach going to the gym for their player.
Business coaching works the same. Your coach won't build your business for you. What they will do is keep you focused on the end result.
A business coach can help you grow your business by constantly motivating you to keep your commitments and reminding you why it is important.
They can highlight business blind spots. In fact, 26% of coaches are hired to act as a sounding board. Every business owner can use someone who will hold a mirror in front of them when needed.
Business coaches create KPIs (key performance metrics) to track their clients' goals. This way, the road to your business goals is much more transparent.
A business owner is very accountable when their journey is transparent. Creating business plans is one thing; sticking to them is another.
Your business coach won't work in your business, but they will work on your business. They will make sure regular reviews take place in order to make you accountable.
Fill in Knowledge Gaps
Entrepreneurs have a lot on their plates. HR, accounting, marketing, sales, and business developments are just some of the things business owners often struggle to cope with.
It's unreasonable to expect from a business owner to carry out all of these functions exceptionally well, all at once, even if they are an expert in all of them.
Many business owners hire a coach because they are having difficulties with some facets of running a business.
Most business owners launch a startup focusing just on one thing—the core function of the company. Because of that, they have to learn about other functions of running a business as they are developing it.
This is where a business coach provides great value. They can make sure you take care of all the key functions of your business. And, every company can use someone who can step in with an objective overview.
Again, your coach won't do the work for you. But, when the need arises, they will fill in the gaps. Moreover, they can help you find the experts you need by using their network of contacts.
Define Your Growth Strategy
For every entrepreneur, growth can be an overwhelming stage. The need for new employees is a great sign that your products or services are good, but it also means that you will need to take on much more responsibility.
Being responsible for someone else's livelihood can bring mixed emotions. Your coach can help you determine when to start hiring by examining your business forecast together with you. They can provide you with reassurance and advice throughout the recruitment process.
Enhance Your Time Management
Busy people always wish there was an extra hour in the day. In the midst of hectic schedules, business travel can often consume a surprising amount of time, from planning trips to recovering from jet lag. The way we manage our time can often be a big cause of stress. The worse your time management gets, the harder it is to find a way out.
In a situation like that, you can benefit from someone who has an objective view of the situation. A coach can help you better see which areas of your business deserve more of your time and which don't. This includes optimizing your travel itinerary to align with your primary objectives and ensuring that every trip is productive.
To ensure the most important work gets done, your coach will help with the time management of your personal life, as well as your working life. Your coach will help you find ways to better manage your workload if it becomes clear that it's too big for the time you have available.
Conclusion
As an entrepreneur, you are the most important component of your business. To be a good business owner, you need to take a holistic approach to the way you run your company.
Having an objective ally by your side who knows what it takes to run a business can bring great value to your company.